High performance ventilation for healthy and energy efficient buildings
Xi'an University of Architecture and Technology (XAUAT) and Umeå University (UMU) are proud to jointly host the 16th ROOMVENT Conference in Xi'an. The city is a historic and charming city in the center of China. The venue has excellent public transport connection to airport and train station. 
The ROOMVENT 2022 Scientific Committee is pleased to announce that we are now accepting abstracts for peer-reviewed papers. 
Abstracts are due on Dec. 25, 2021. Details of the requirements and the submission process are on the conference website. 
[Warm Tips] The ONLY official website of the ROOMVENT 2022 conference is  
The Journal buildings has joined the ROOMVENT 2022 conference as a sponsor!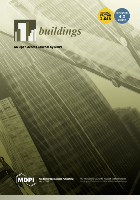 We hope to see you in Xi'an, China!
Address: No.13, Yanta Rd., Xi'an, China.